Hippo Manager is a cloud-based management solution that allows a practice to store and track its patients in a secure and easily accessible place with unlimited storage space. Hippo Manager also offers a variety of reporting options to support tracking of that information. One of the more common reports used to identify new patients with visits during a specific date range is the Patient List.
Accessing the Patient List
1. Select the Reports tab, and then select the Client Communications widget.
2. From within this screen, select the Patient List widget.
3. Select the Start and End date to assign parameters for the report generation, and then select Get Report.
4. This report will then generate a list of any new patients that were seen within the assigned date range, based on their first appointment date.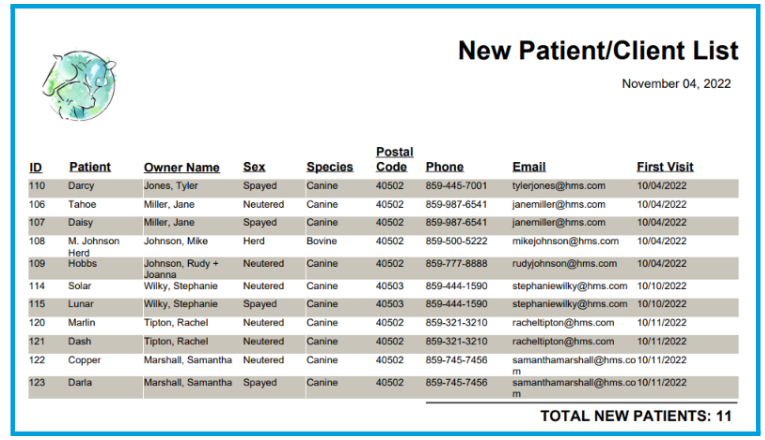 Helpful Tip
Hippo Manager offers a variety of other reports that will display clients and their purchasing volume which can be found in the Graphical, Summary, and Detailed widgets. However, if you need access to your practice's full Client List, Hippo Manager's dedicated Support team will be happy to provide that for you upon request! Contact: Customer Support.