The List Invoice Items feature is a valuable tool that displays an itemized view of the Checkout screen for active invoices. It's also a valuable feature for reviewing items from completed invoices.
1. From the Invoices screen, select List Invoice Items in the upper right corner.
2. Using the Filters below, change the Status dropdown to reflect Completed.
3. The list below will now display all items that have previously been purchased for patients tied to the owner listed in the Patient Reserve. Using the additional Category and Item Type filters will modify the list below even further.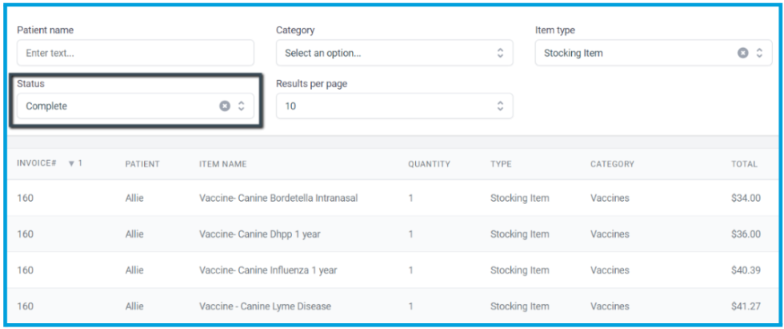 Helpful Tip
For more information about the List Invoice Items feature, check out Invoices: List Invoice Item.