The Expired Inventory Report displays a list of inventory items that are beyond the expiration date entered into the system during the receiving process.
Expired Inventory Report
1. Select the Reports tab within the Dashboard along the left side of the screen.
2. Select the Inventory Reports widget, and then select the Expired Inventory widget.
3. Select the practice Location, and preferred Format. Then select Get Report.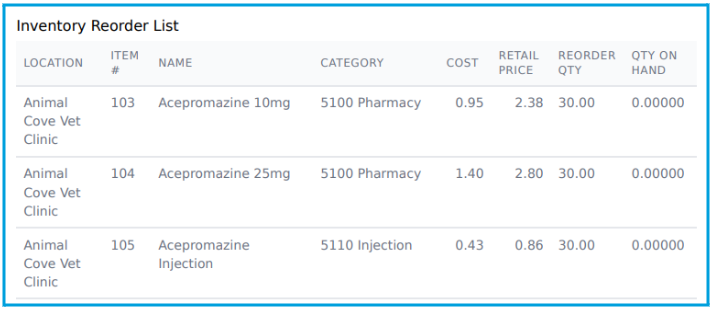 Important Note: The items that populate in this report depend on what is assigned to the item's receiving log. For assistance with assigning expiration dates, check out Management: Performing a Receiving Entry and Management: Updating Inventory Lot Numbers & Expiration Dates.
Helpful Tip:
For more information on other popular inventory reports, check out Reports: Inventory.