The Controlled Substance Log Report displays a list of all items in your system that are marked as a controlled substance, along with the sale and patient dispensing information.
Category Substance Log Report
1. Select the Reports tab within the Dashboard along the left side of the screen.
2. Select the Inventory Reports widget, and then select the Controlled Substance Log widget.
3. Select the Practice Location, and desired Date Range. Then select Get Report.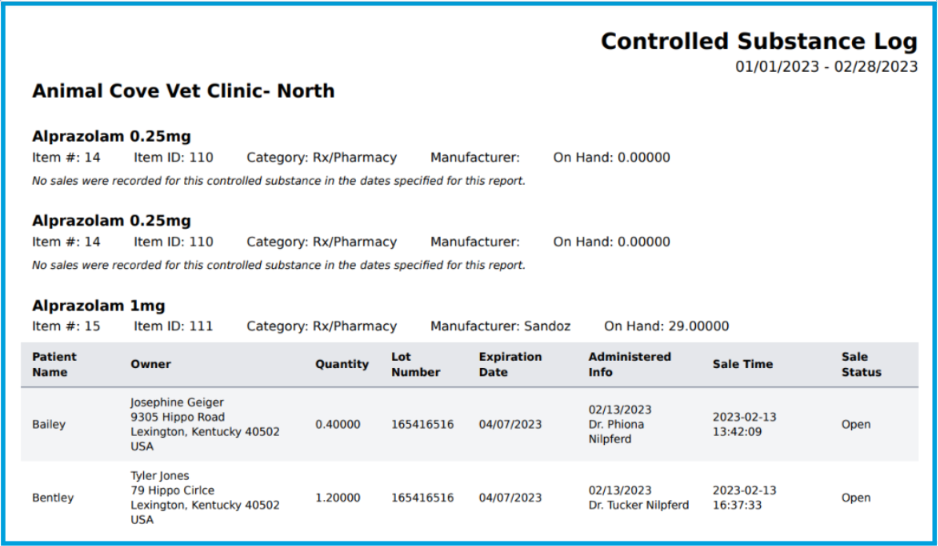 Helpful Tip:
For more information about other popular inventory reports, check out Reports: Inventory.