Hippo Manager offers a variety of statement reports, and the Statement Mailing Labels will display printable mailing labels with the client's mailing information on them. This is helpful if your practice mails out Client Statements.
1. Select the Reports tab within the Dashboard along the left side of the screen.
2. Select the Detailed Reports widget, and then select the Statement Mailing Labels widget.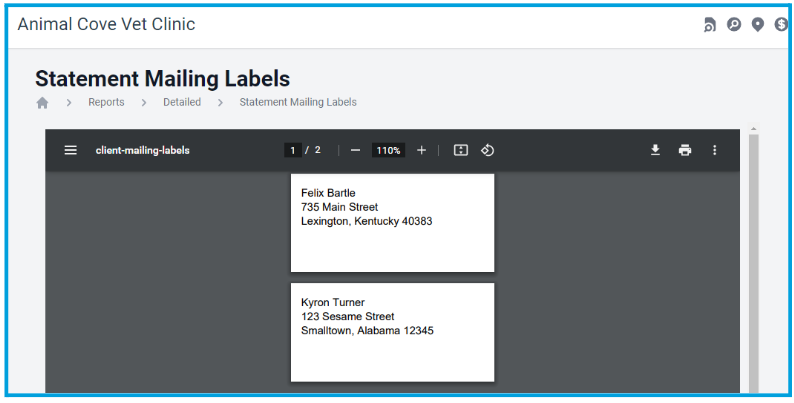 Helpful Tip:
For more information on printing client statements, check out Invoices: Generating One Owner or Multi-Owner Billing Statements.