Hippo Manager's Insurance feature allows the practice to capture a patient's policy information to assist with submissions to Pet Insurance companies.
1. Select the Patient tab from the options along the left side of the screen, and then select the Insurance Quicklink. Alternatively, this option may also be an available Open widget depending on your user preferences.
2. Once you've located the Insurance feature, you can fill in the following fields with the patient's policy information: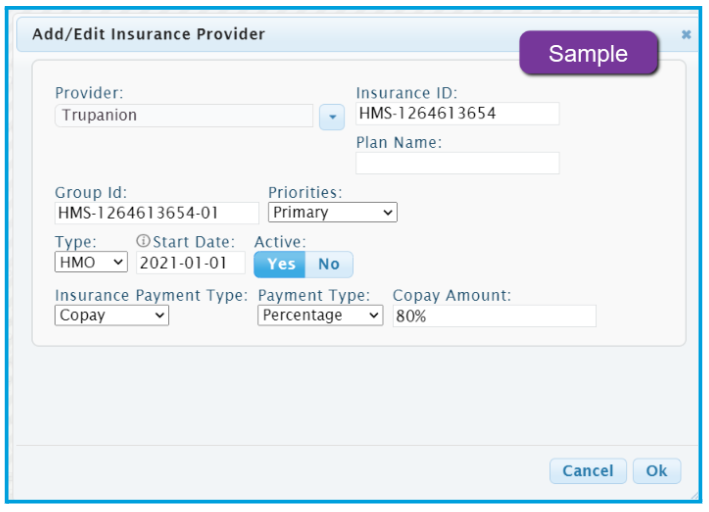 3. When finished, select Ok to save changes.
Pro Tip: It's recommended to log a patient alert as a reminder for the team that the patient has a pet insurance policy on file. For more information on logging patient alerts, check out Choose Action: Patient Reserve Breakdown.