Hippo Manager offers integration with Clearent terminals to support and streamline payment capture and end-of-day reconciliation. If you are using a wireless terminal that connects to Wi-Fi, please review the following tips: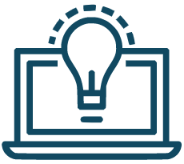 Setting up The Terminal
1. Take the terminal out of the shipping box and confirm that you have the following:
2. Next, connect the Power Cord to the 9V slot on the back of the terminal, and the other end to an outlet that will power the terminal.
3. Once the terminal screen is on, select the icon with 3 bars in the lower-left corner of the screen to display more options.
4. From this menu, select Utility.
5. Once your password is accepted, select Communications, and then select Local Parms.
6. In this new list of available connection options, select WiFi, and then select Settings.
6. You should now see your practice's wifi in the list of available networks. Select it from the list and enter your WiFi password. When finished, select Connect.
Activating the Integration
Once the terminal is online, you will need to have a Hippo Manager support team member activate the integration. For more information, check out Integrations: Clearent Payment Processing.
Helpful Tip:
If you follow the steps above and encounter unexpected behavior, check out Tech Tip: Troubleshooting Your Clearent Terminal Connection.