1. From the Choose Action page, select the Custom Forms icon.
2. On this page, select Checkin Sheet. This form will display the patient's history for the patient's last 10 visits. This history includes:
Vaccinations

Weight History

Reminders

Chart Notes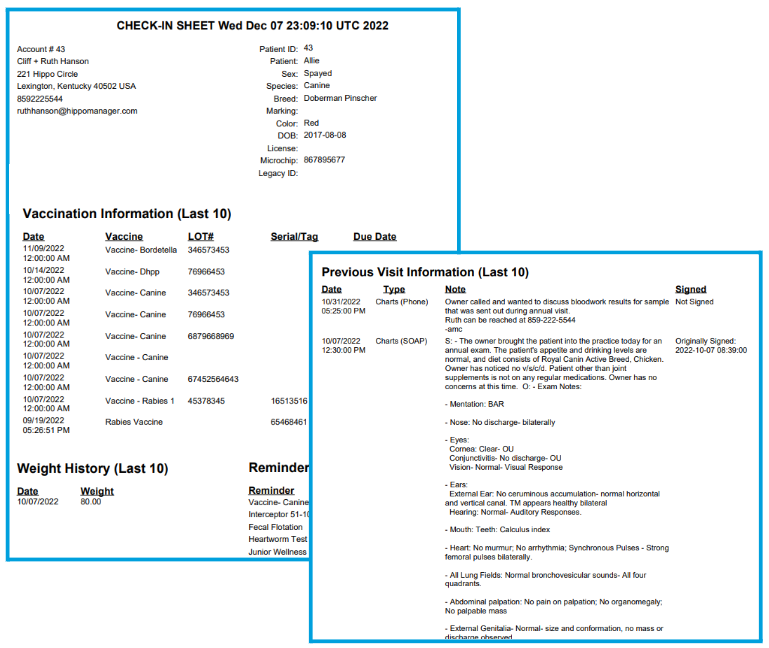 Helpful Tip:
For more information on other available Custom Forms, check out Choose Action: Uploading & Attaching Client Forms.
If your practice has a preferred check-in sheet format, it's recommended to try Hippo Manager's Custom Forms feature. For more information, check out Administration: Using & Creating Custom Forms.