The checklist below outlines the recommended steps that are most important if an employee is no longer working at your practice.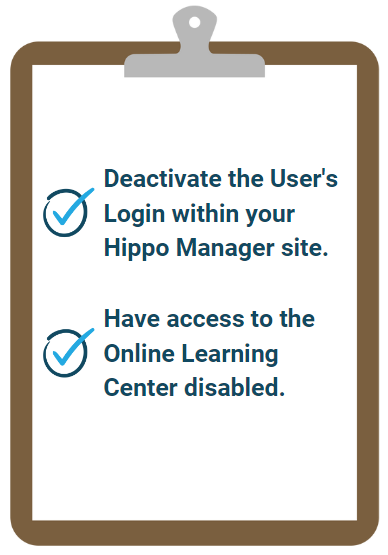 Deactivating a User in Hippo Manager
To remove or deactivate a user's access to your Hippo Manager site, check out the following articles:
Disabling Online Learning Center Access
Our dedicated training team can be reached by email, using training@hippomanager.com, and to have a user's access to the Learning Center disabled, please include the following information:
Your Practice Name, and/or custom practice URL.

Your employee's Name (First/Last)
Helpful Tip:
In the event that you have a new employee, it's recommended to check out Checklist: New Employee Onboarding.