Hippo Manager's robust Whiteboard feature is used to track progress for appointments throughout a practice's busy work day!
Adding Patients to the Whiteboard
1. From the Scheduler, select the patient's appointment to open their appointment details. Within the Status dropdown, select Checked In and then Ok to update the appointment. This will add the patient to the Whiteboard.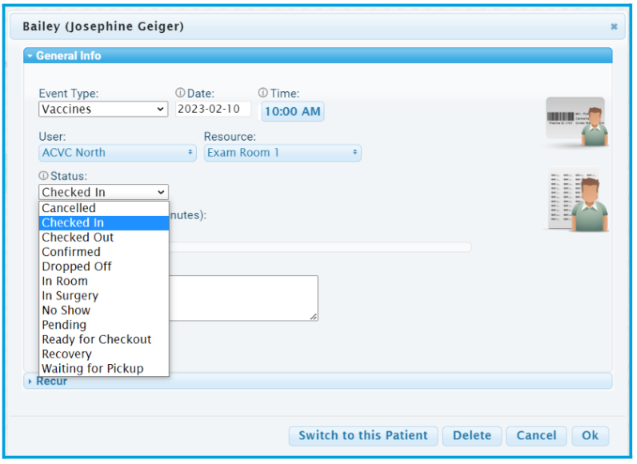 The patient's status can be updated as the appointment progresses using the steps above.
Pro Tip: You can also alter the patient's status directly from the Whiteboard page by double-clicking the patient's name.
Helpful Tip:
The Whiteboard feature also offers electronic Treatment Sheet capabilities that help employees track and complete treatments as they are due. For more information, check out Choose Action: Whiteboard Treatment Sheets and Checkout: Capturing Declined Items or Services on the Invoice.