A Veterinarian's License number can be added to their Hippo Manager account details under Administration. Once a License Number is added, it will automatically populate on vaccine certificates and medication labels when vaccines are administered or medications are dispensed.
1. Select Administration from the Main Menu on the left side of the screen, and then select the Users icon.
2. Using the filters for assistance, locate the username within the Users list and select Edit.
3. Type the License Number into the License Number text field towards the bottom of the page, and then select Update User.

Once saved, the license number will appear on patient vaccine certificates and/or medication labels after administration.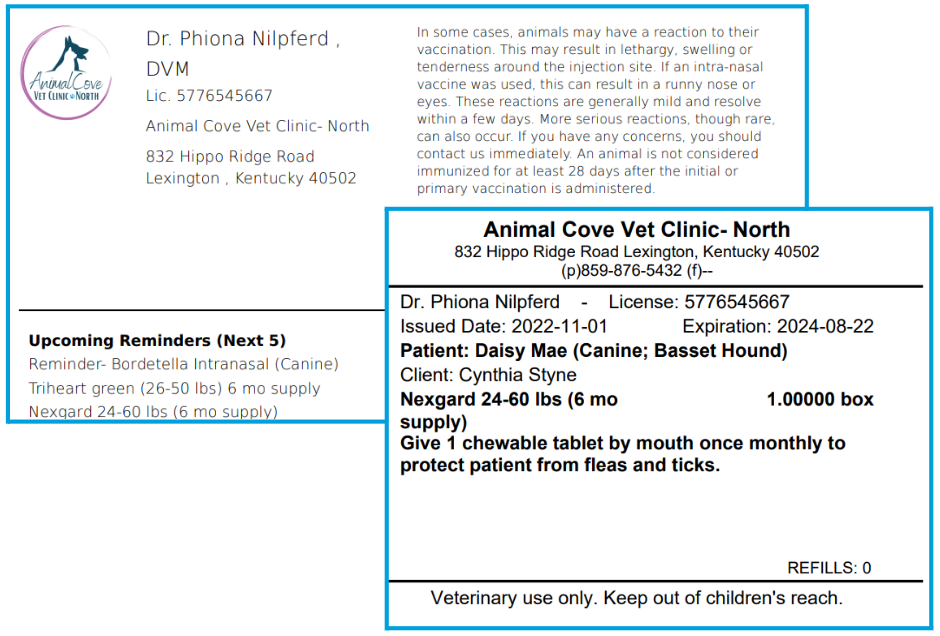 Important Note: If you do not enter a License Number into the corresponding field when updating User information, then both the veterinarian's name and license number will be absent on medication labels.
Pro Tip: If you'd like the doctor's name to appear on medication labels without their license number, we recommend adding a symbol such as - or / into the License Number text field.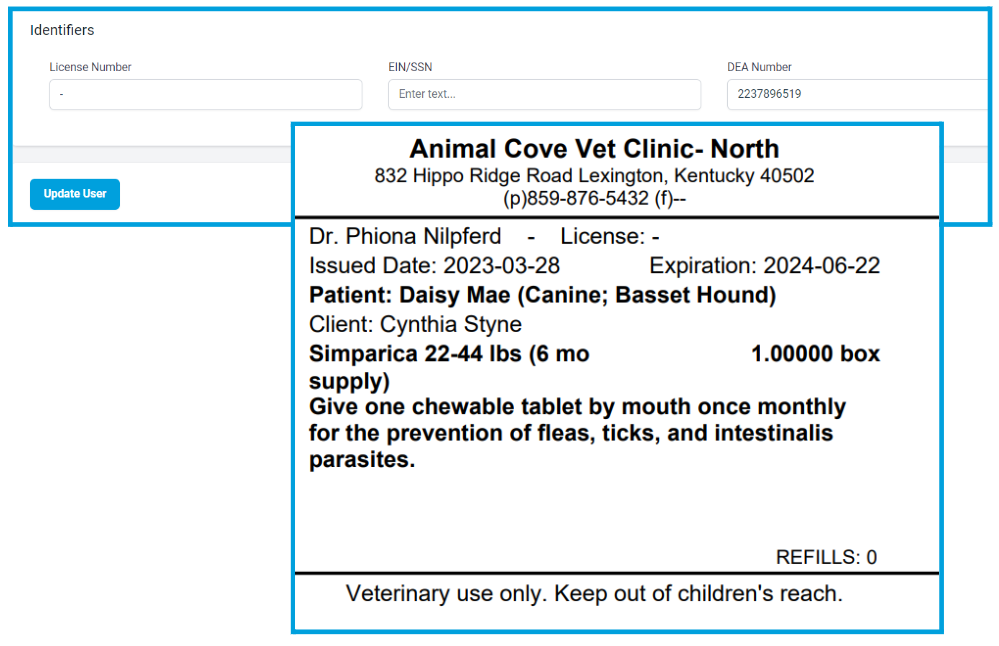 Helpful Tip:
We recommend you also review Index: Customizing User Settings.