Upon logging into your system for the first time, you will be asked to verify your email for added security: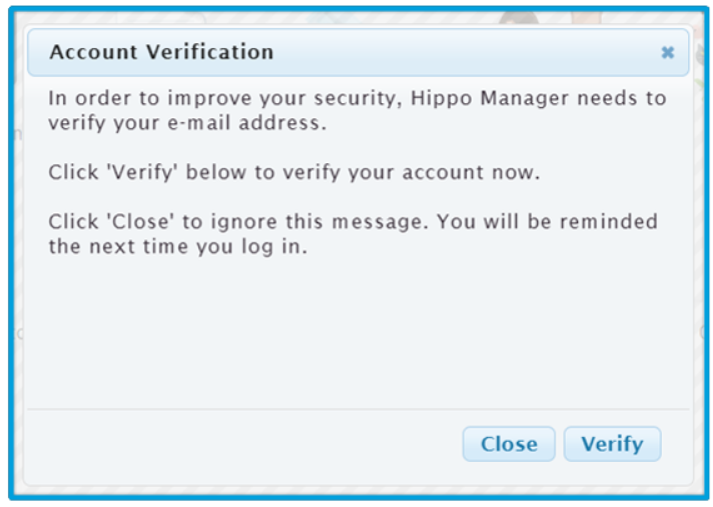 1. From the pop-up message, select the Verify button.
2. You will receive an email in your inbox, or in some cases, your spam folder. Select the link in that email to complete the verification process.
Important Note: If you select the Close button, this message will appear again the next time you log into the system.
Helpful Tip:
If you continue to receive this message after you have verified your account, please notify our support team so they can further assist. Contact: Customer Support Team