Hippo Manager's Boarding Admission form allows you to capture important information such as the pet's feeding and/or medication schedule - and any procedures or services needed during their stay.
1. From the Choose Action page, select the Boarding Admission Form icon. If you don't see this icon, you may need to adjust your user settings. For more information, check out Choose Action: Using Choose Action Settings to Optimize Workflow.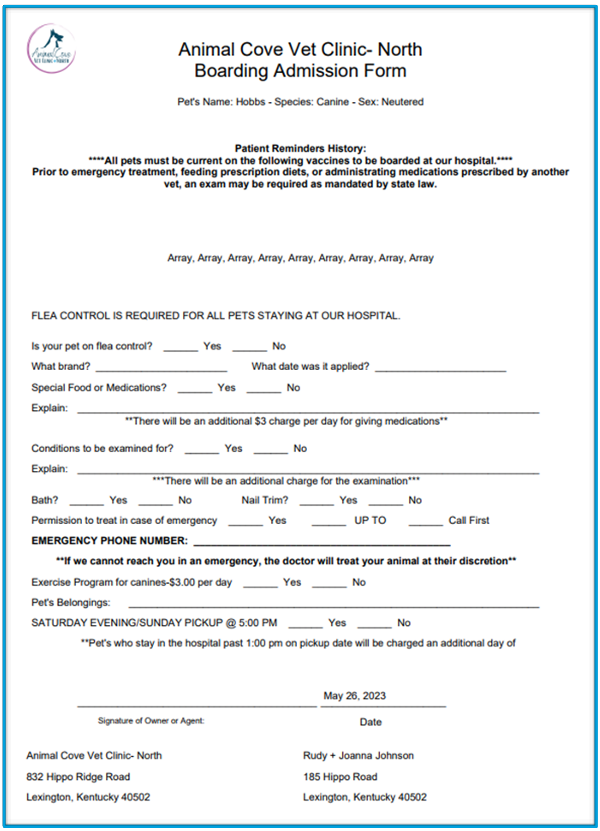 2. This form will auto-fill with the owner and pet information as it relates to the pet actively displayed in the Patient Reserve. Select the download arrow in the upper right corner of the page to download and share by email. Alternatively, select the Printer to print a paper copy of this form.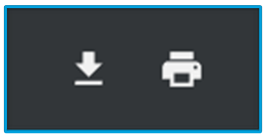 Helpful Tip:
If your practice has an existing form you prefer to use in Hippo Manager, check out Administration: Creating and Using Custom Forms.