Hippo Manager's Online Learning Center houses a wide variety of videos and interactive exercises that provide comprehensive instruction on how to use all of the platform's features. This article provides a detailed overview of the curriculum structure.
Glossary
Module: Modules are individual videos or interactive sessions assigned to courses and are also available in the content library.
Course: Courses house assigned modules related to a specific topic.
Learning Path: Learning Paths hold assigned courses that vary in topic but may relate to the same overall experience or job description.
Onboarding
Hippo Manager has tailored the learner experience to provide the most relevant training based on your role and day-to-day responsibilities in your practice.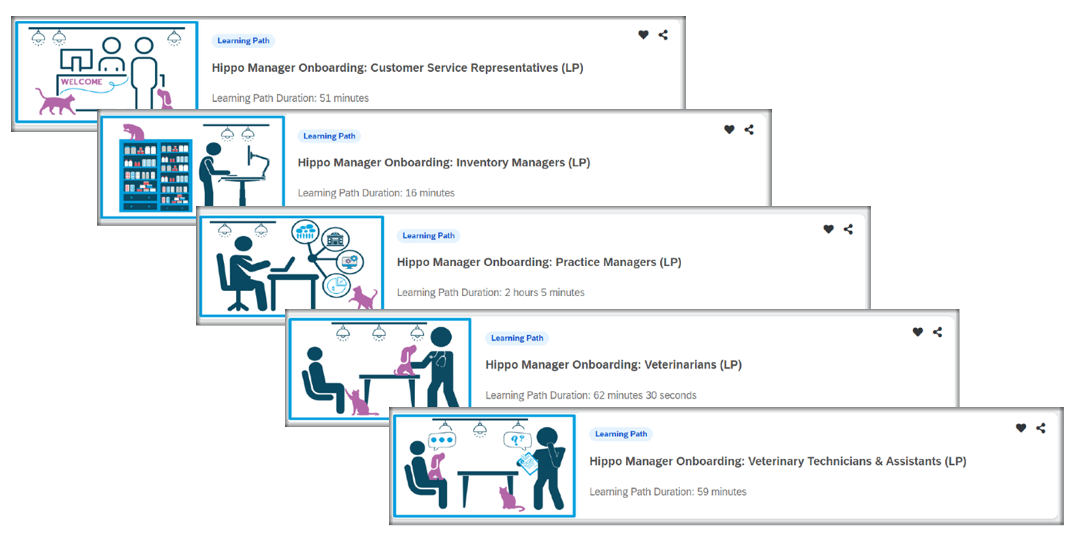 Each Role-Based Onboarding Learning Path takes approximately 1-2 hours to complete and begins with a brief introduction to training and an orientation to the Hippo Manager platform.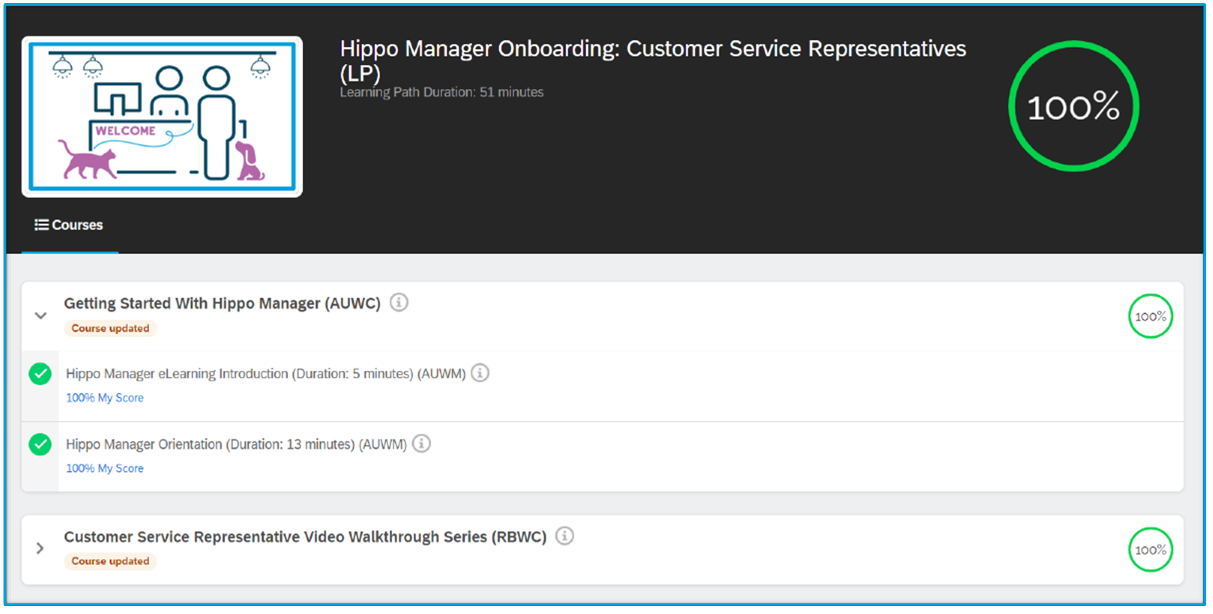 Once you've completed the Orientation, you'll move on to your Role-Based Walkthrough course. This course contains a series of videos that will further familiarize you with the Hippo Manager features and functionalities most relevant to your role in the practice.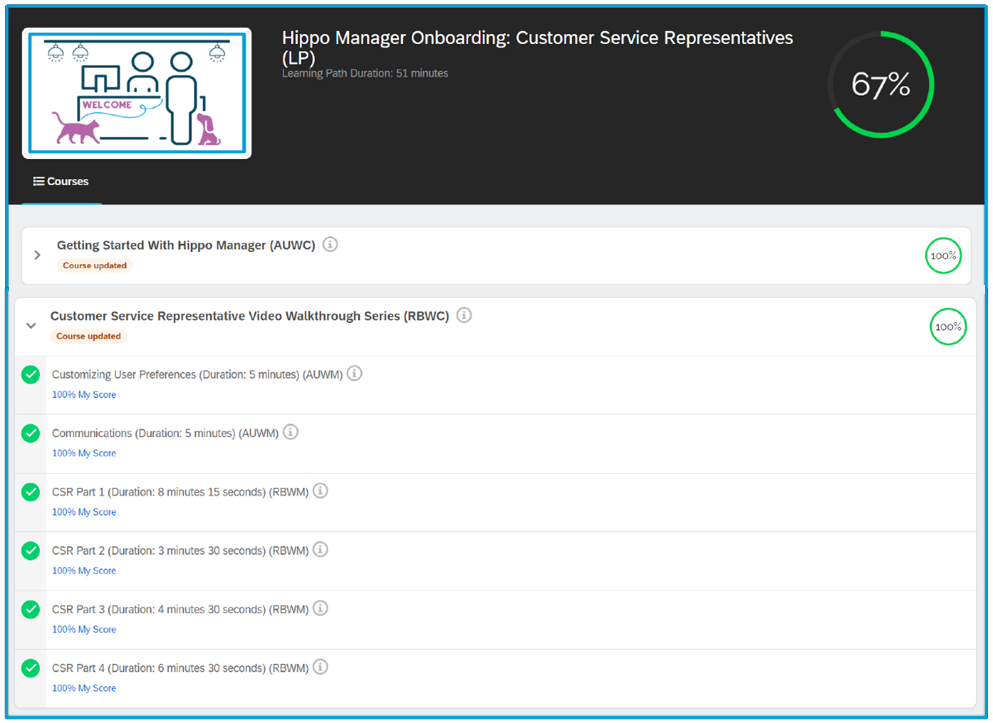 Skill Building
Skill Building Learning Paths are designed to follow the Role-Based Walkthrough Learning Path and provide a deeper understanding of each specific feature or functionality in your Hippo Manager platform. For more information about this next phase in your learning journey, check out Hippo Manager Online Learning Center: Skill Building
Helpful Tip:
For more information about the Online Learning Center and employee enrollment, check out Index: Hippo Manager Online Learning Center.