Hippo Manager is a web-based product, and each practice is assigned a unique custom URL. Only those with associated user permissions will be able to gain access to their practice URL. If you or your employees need assistance gaining access to your practice URL, our dedicated Support Team is available to help! Contact: Customer Support Team.
In your message to our Support team, please include the following:
Practice Name
Your Name and Email Address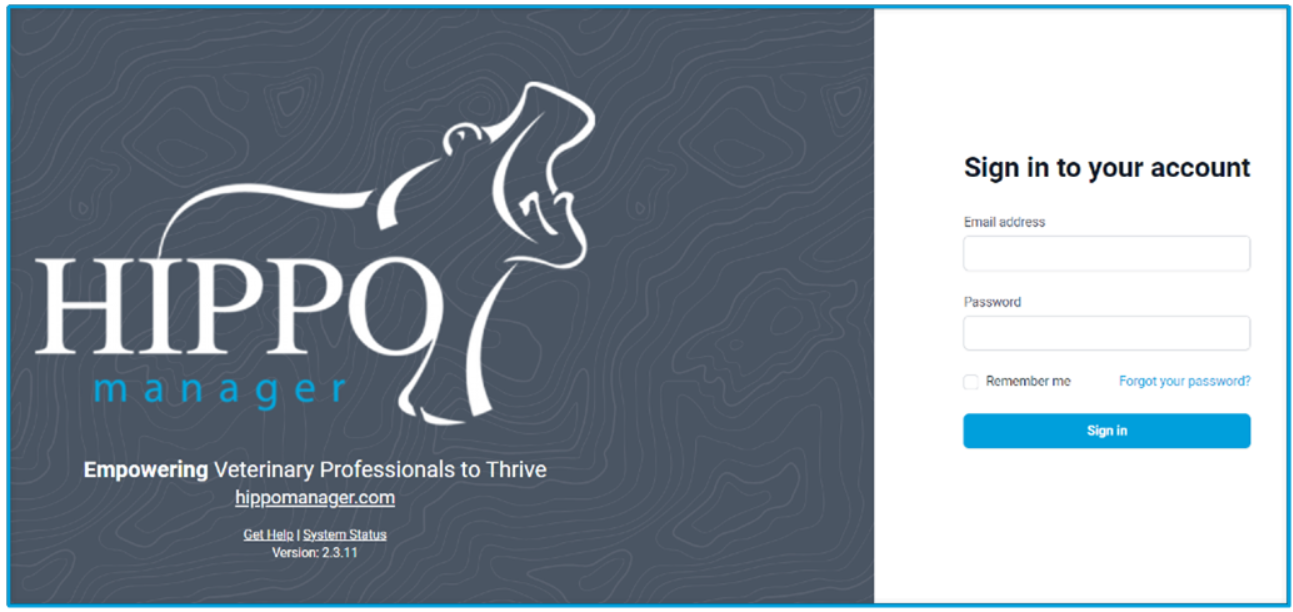 Helpful Tip:
You may also find these articles helpful!