You may only gain access to your practice Hippo Manager Software after your credentials have been added by those with Administrative access.
Logging In
Once you have received your login information from your practice administrator, enter your practice-specific URL into your browser. Upon reaching the login page, enter your username and password.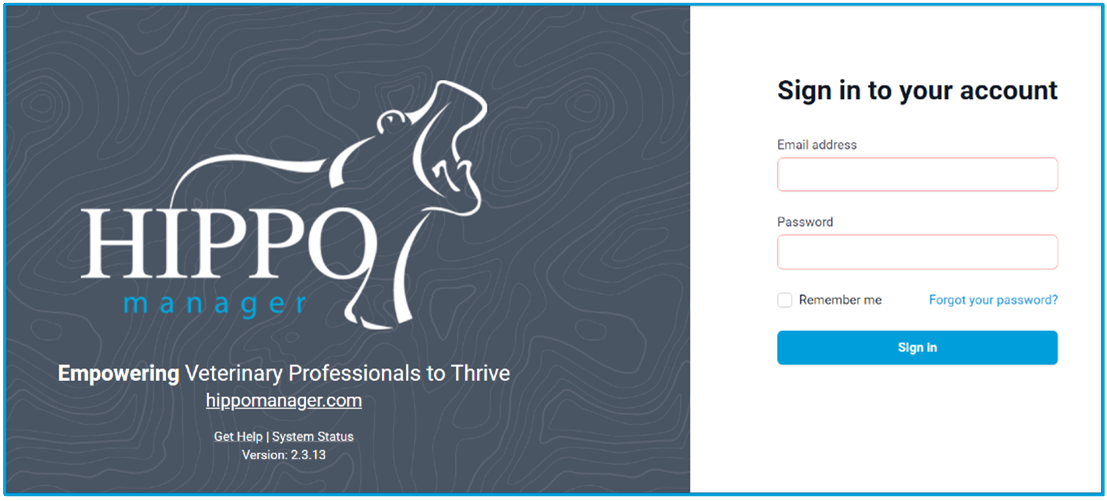 You will be asked to enter a new password if logging in for the first time. Then you will gain access to your practice's Hippo Manager Software.
Switching Locations
If you have access to other locations in your organization, you can switch between sites right from your Hippo Manager platform. For more information, check out Choose Action: Changing Practice Locations.
Helpful Tip:
For more information about Hippo Manager's available training resources, check out Checklist: New Employee Onboarding.