The Surgery Count Report displays practice activity by location for any invoiced item/service code that is categorized as a procedure.
Hippo Manager Update 2.3.14 | Release Date: August 22nd 2023
1. Select the Reports option in the main menu on the left side of your screen. Then select the Summary Reports icon.
2. Select the Surgery Count icon from the list and assign the appropriate information in the fields that follow:

3. Once all information has been assigned, select Get Report. The system will then generate a report to display revenue for surgeries and procedures invoiced at the assigned practice location within the assigned date range.
Important Note: This list will include both open and completed invoices.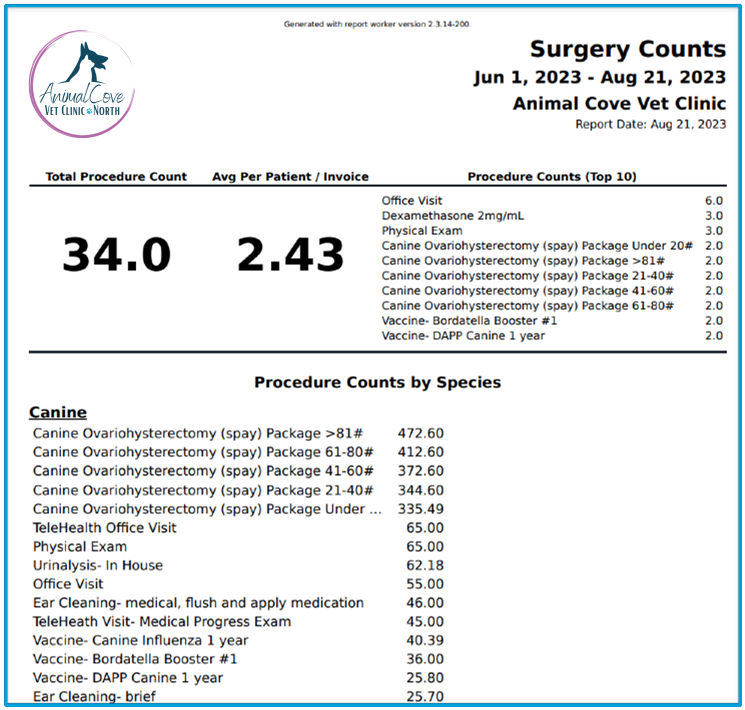 Helpful Tip:
For more information about Hippo Manager's reporting options, check out Index: Financial & Inventory Reports.