Hippo Manager has tailored your learner experience to provide personalized training based on your role and day-to-day responsibilities in your practice. This article outlines the role-based curriculum designed for Practice and Office Managers.
Step 1: Complete Your Role-Based Onboarding Learning Path
Your Hippo Manager Learning Journey begins with the Role-Based Onboarding Learning Path. This path takes approximately 2 hours to complete and consists of:
A brief introduction to training and an orientation to the Hippo Manager platform
A series of videos designed to familiarize you with the fundamental features and functionalities of Hippo Manager most relevant to your role in the practice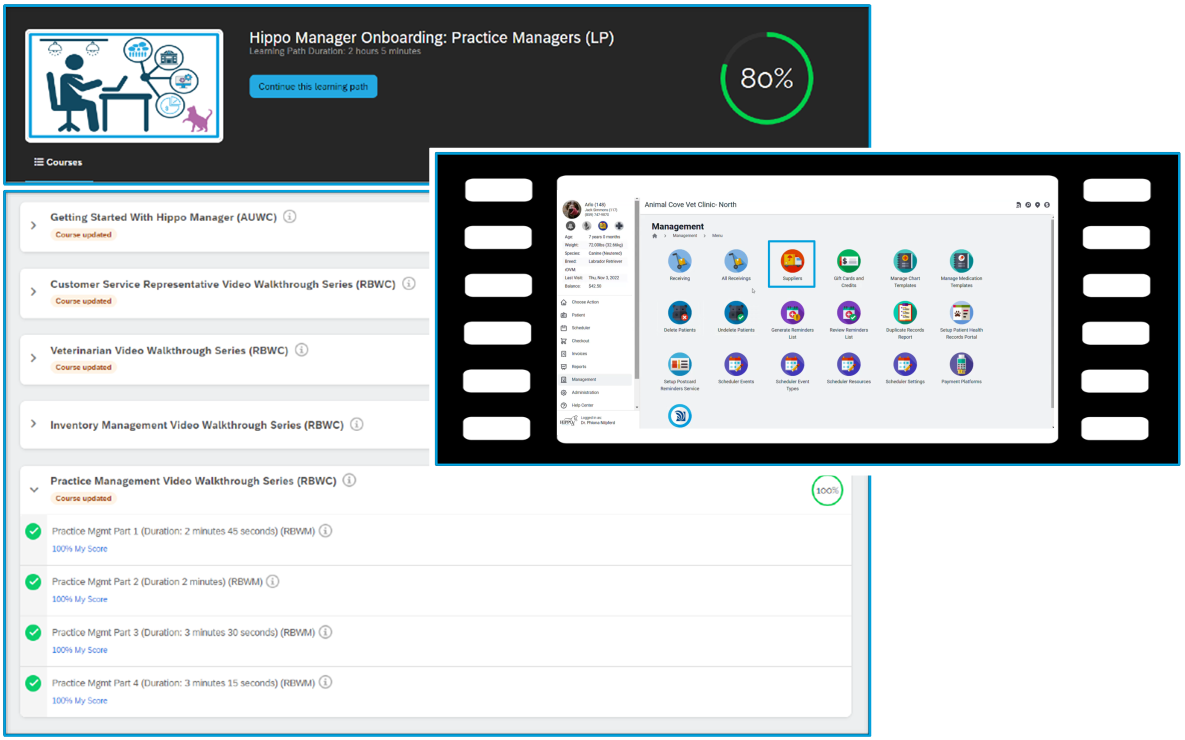 Step 2: Complete Your Skill Building Learning Path
coming soon
Helpful Tip:
For more information about enrolling a user in Hippo Manager's Online Learning Center, check out Checklist: New Employee Onboarding.