Hippo Manager has tailored the learner experience to provide the most relevant training based on your role and day-to-day responsibilities in your practice. The Role-Based Walkthroughs are designed to provide a fundamental understanding of how features work together in Hippo Manager to complete daily tasks and appointments.
Role-Based Walkthroughs
Each Role-Based Learning Path takes approximately 1-2 hours to complete.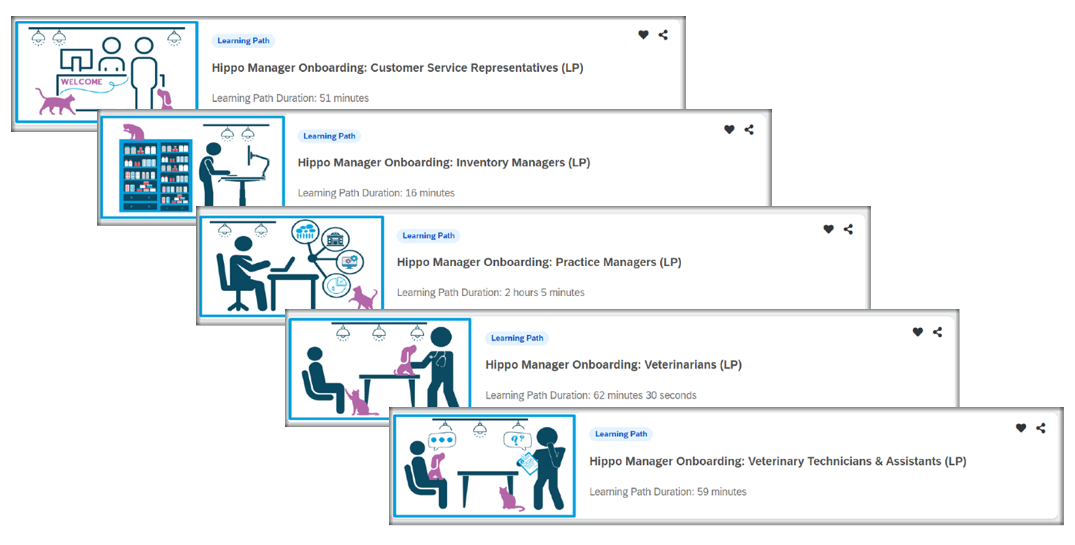 What to Expect
These courses contain a series of videos, starting with a brief introduction to training and an orientation to the Hippo Manager platform. This will help you understand the Hippo Manager features and functionalities most relevant to your role in the practice.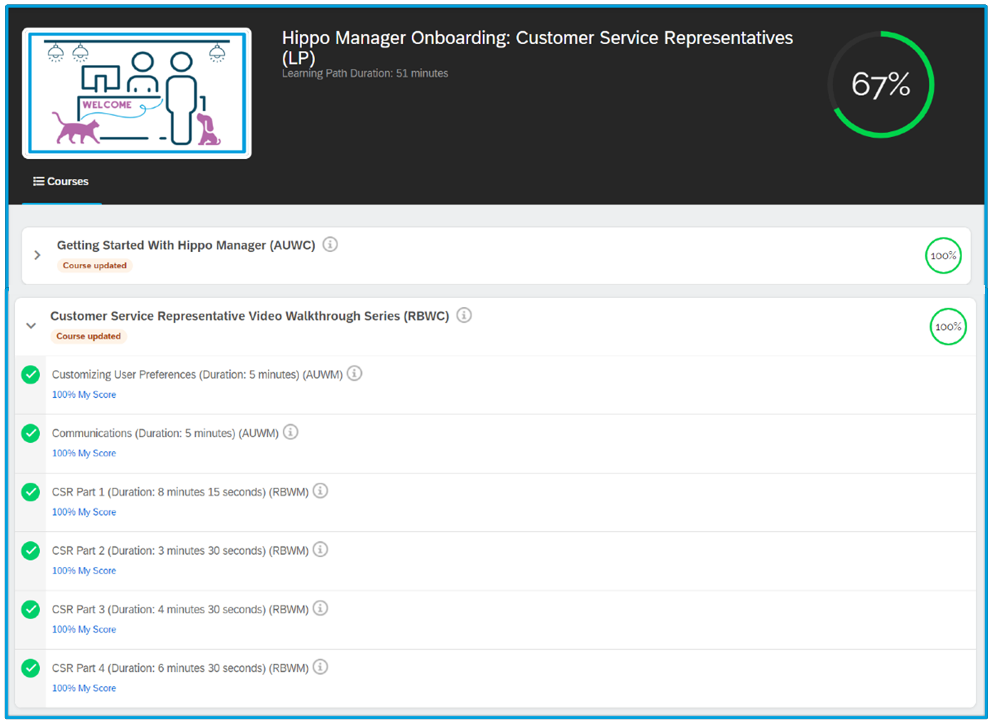 After you've completed your Role-Based Walkthrough courses, you will continue on to Skill Building. For more information about this phase in your learning journey, check out Hippo Manager Online Learning Center: Skill Building.
Helpful Tip:
For more information about the Online Learning Center and employee enrollment, check out Index: Hippo Manager Online Learning Center.