Hippo Manager's access log includes over 150 user actions that allow you to view user activity within the system.
Using the User Access Log:
1. Click on the Administration tab, and then select Access Log.
2. Click in the Action field to display a dropdown list of available options to choose from. You can scroll the list to find the option you prefer. Alternatively, click the filter options field at the top of the list, and type the action which will narrow the list.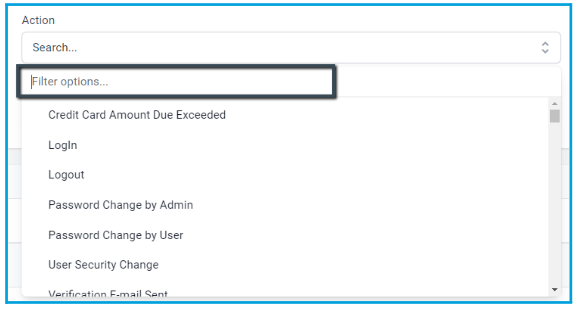 3. Click the User Search field and type the user's email address they use to access the system. Results will populate below listing the user, date, and time the action was performed.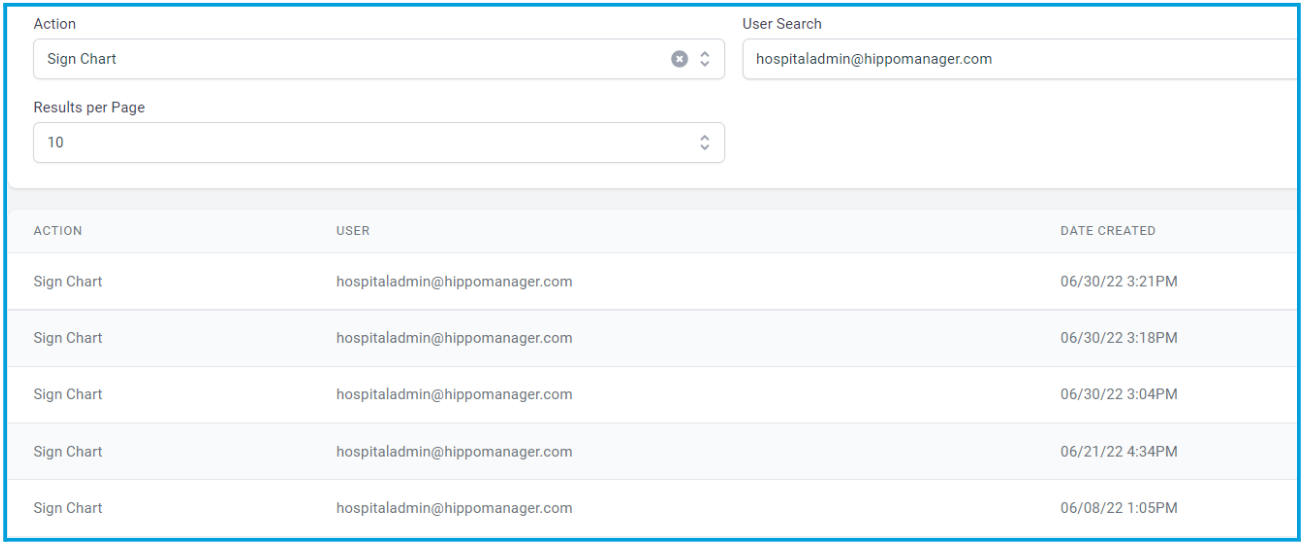 Helpful Tip
The Access log is a great way for hospitals to track employee activity, and it's important that each user have their own login credentials so you can not only restrict access levels but also track activity when or if needed. For assistance with creating users and assigning access levels, check out Version 1.0: Adding Users and also Version 1.0: User Access Levels and Location Access