Hippo Manager's Access Log enables you to audit system activity by user and action.
Using the User Access Log:
1. Click on the Administration tab, and then select Access Log.
2. Click in the Action field to display a dropdown list of searchable action options. To find the action you'd like to audit, scroll the dropdown list or select the filter options field at the top to narrow the search results.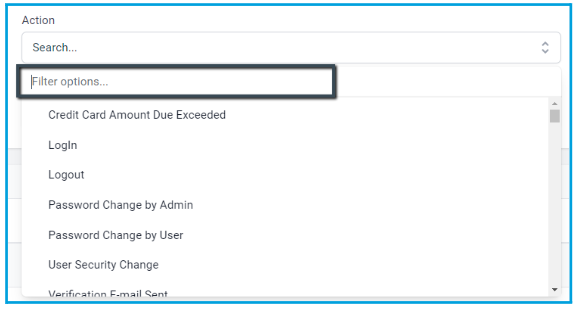 3. Click the User Search field and type the Hippo Manager login email associated with the user whose activity you wish to review. The search results will populate below, showing the user, date, and time the action was performed.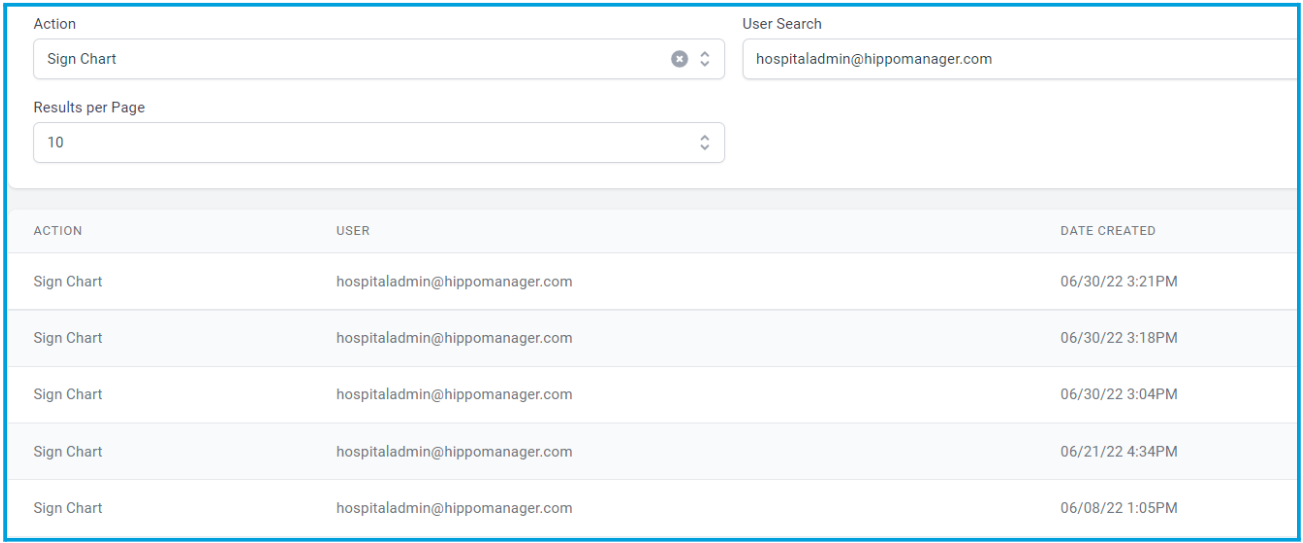 Helpful Tip
The Access Log is a helpful tool for tracking employee activity. For optimal results, it is important that each Hippo Manager user have their own login credentials. Unique user logins also allow you to assign appropriate system access levels for each team member. For assistance with creating users and assigning access levels, check out Administration: Creating New Users and Administration: Assigning User Access Levels.