Using the Smart Search to Change Patients
1. From the Patient Reserve, click the patient's name or picture in the upper left corner of the screen. Alternatively, clicking the magnifying glass in the upper right corner of the screen will take you to the same Change Patients screen.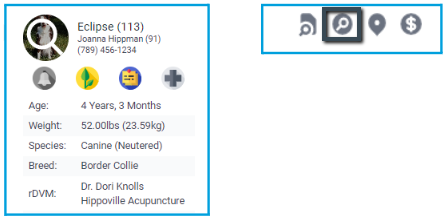 2. Using the Smart Search field, type the patient's name you wish to open, and then click Switch to Patient when you've found the correct record. You can also use the additional fields below depending on the information you have.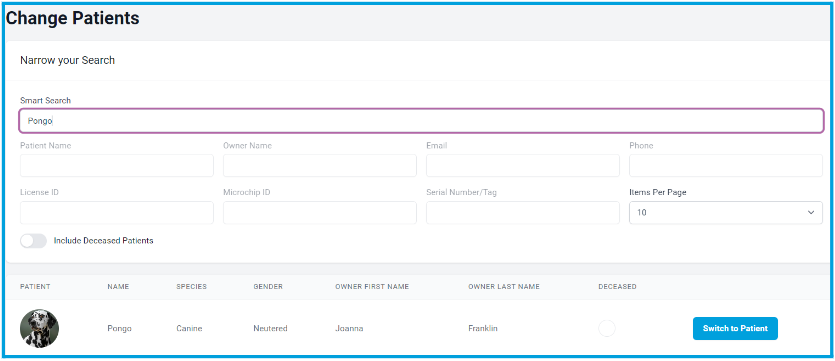 What Does the Smart Search Field Allow?
Patient Name

Owner Name (first and/or last)

Alias ID

Email Address

Phone Number

Microchip Number

License ID Number
Important Note: To look up patients in your system by Rabies Tag number, you will need to type their rabies tag number directly into the Serial Number/Tag filter text field.
Switching Patient Records With the Same Owner
1. From the Choose Action Screen or Patient tab, click the Patient List widget.

2. From this widget, double-click on the patient name you wish to pull up, and the system will automatically change records to display this new patient in the Patient Reserve.