Searching For Existing Patients System-Wide
1. From the Patient Reserve, click on the patient's name or picture in the upper left corner of the screen.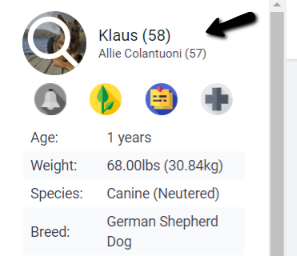 Alternatively, click on the magnifying glass in the upper right corner of the screen which will take you to the same screen.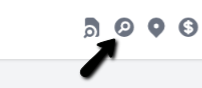 2. Type in any of the text fields to narrow your search.
3. When the desired patient is listed below, click Switch to Patient to change records.
What Does the Smart Search Allow?
Patient Name

Owner Name (first and/or last)

Alias ID

Email Address

Phone Number

Rabies Tag Number

Microchip Number

License ID Number
Switching Patients Between The Same Owner
1. The Patient List widget can be found through the Choose Action Screen or Patient tab, and will provide a list of patients owned by that owner.

2. Double-Click on the patient name within the list and the system will then change records to display this new patient in the Patient Reserve.