Locating Owner Transaction History
1. Find the desired patient using the Smart Search, so that the appropriate patient is listed in the Patient Reserve.
2. Click the Invoices tab along the left side of your screen, and change the Status dropdown from Open to Complete.

Pro Tip: To view All Invoices regardless of their status, simply select the (x) icon to the right of the field.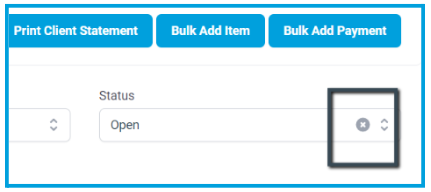 3. The list below will display all completed invoices for patients tied to that owner.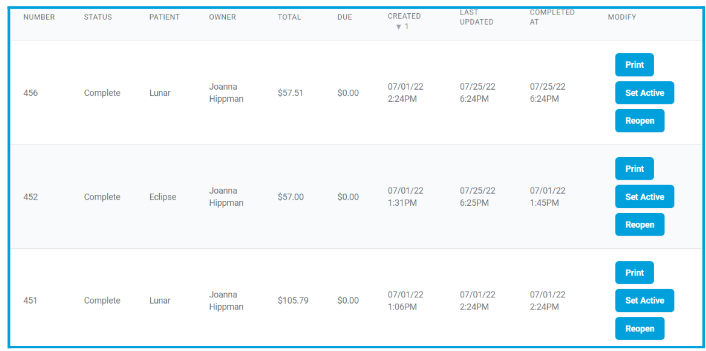 Important Note: To locate transaction history, in step 2 select Estimate instead of Completed. The list below will then populate with estimates for all patients tied to that owner.
Helpful Tip:
For additional information about the invoices tab, check out Invoices- Invoice Management Breakdown