Hippo Manager allows a practice to apply an item or service to multiple sales at one time through the Bulk Add Item feature found in the Invoices tab.
1. Click the Invoices tab, and select Bulk Add Item in the upper right corner of the screen.

2. From the list of open invoices below, select the invoices you wish this item to be applied.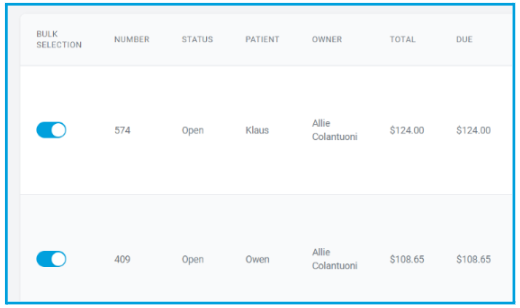 Important Note: If you wish to add items or services to invoices across several owners, click the All Patients toggle on the upper left corner of the screen and then type the owner's first or last name into the Owner field. The list below will now display all open invoices for patients with that last name.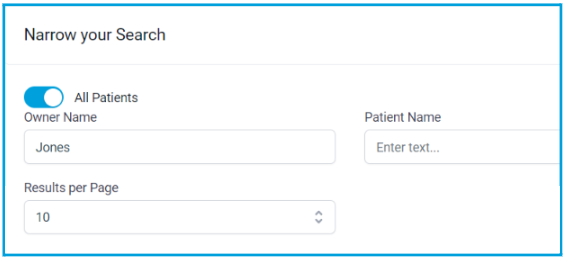 3. Then, within the Bulk Add Item section above the list, add the item or service and desired quantity. Then click Add Item to Selected Invoices.

4. This item has now been applied to all selected invoices.
Helpful Tip
The Slideout Tool is also a helpful tool for reviewing invoice details. For more information about this tool, check out Invoicing: Using the Invoice Slide Out Menu