Applying Items or Services to Multiple Patient Invoices
This is especially helpful for multi-pet appointments where they are each receiving the same services.
1. Go to the Invoices tab, and click Bulk Add Item in the upper right corner of the screen.

2. The list below will display open invoices for all patients owned by the current owner listed in the Patient Reserve. If you wish to add items to the current list of patient invoices, skip to Step 4.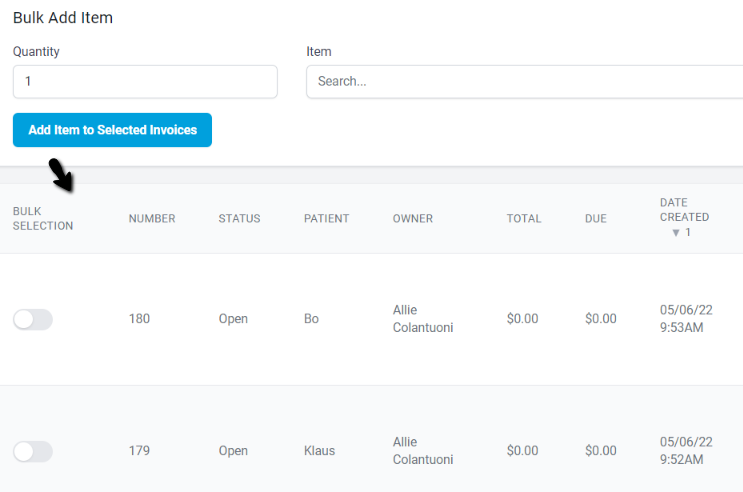 3. If you wish to add items to invoices outside of the list below, click the All Patients toggle on the upper left corner of the screen and then type the owner's first or last name into the Owner field. The list below will now display all open invoices for patients with that last name.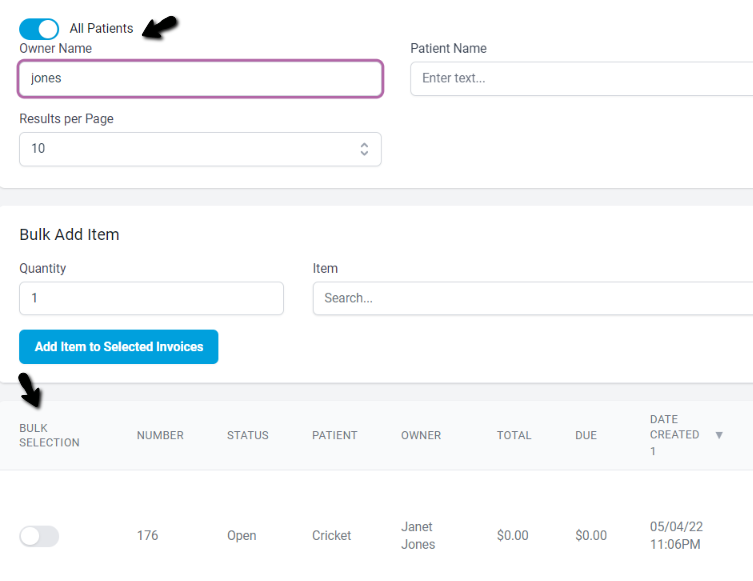 4. Click the toggle(s) on the left side of the open invoices list for invoices (one patient could have multiple open invoices) you wish to be included for this item.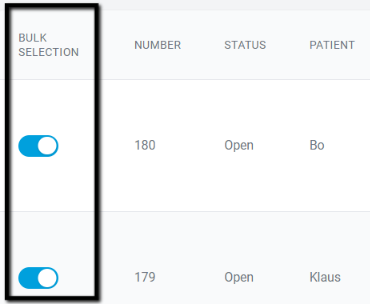 5. Then, within the Bulk Add Item section above the list, add the item or service and desired quantity. Then click Add Item to Selected Invoices.

6. You should now see that the invoice Total and Due amounts for the selected invoices have changed to include this new item.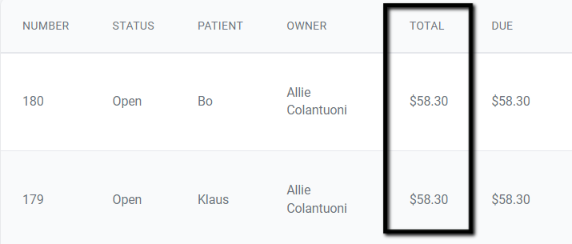 Helpful Hint:
The Slideout Tool is also a helpful tool for reviewing invoice details. For more information about this tool, check out the Using the Invoice Slide Out Feature article.